HVAC company Marketing
Digital Marketing Services for AC companies
Contact Us
WHY CHOOSE US
Full-Service digital marketing and web design agency for AC companies
There are tremendous benefits that owners of HVAC companies experience when they work with the right digital marketing team. Here are a few positive impacts that you'll see with a powerful HVAC company marketing campaign:
Brand Awareness
Jupiter Marketing Agency can rebrand an HVAC business and boost brand awareness using various digital marketing strategies that can help you become the most recognized air conditioning company in your area. 
Target Local Audience
It's essential to target your marketing messages to those who will use your air conditioning services. That's why we focus on local advertising to capture the attention of your community. 
Attract New Business 
A significant benefit of digital advertising for HVAC companies is valuable leads. If you're tired of chasing down the wrong customers, Jupiter Marketing Agency can help you cast your advertising net in the right direction. 
Research and Data 
Our team constantly analyzes marketing tactics, collects relevant data, compares your results to competitors, and adjusts your marketing campaign to keep you moving in the right direction. 
Growth 
The best benefit is watching your HVAC company outshine your competitors while you grow and expand your air conditioning business. 
To learn more about the benefits of HVAC company marketing, contact Jupiter Marketing Agency today.
Absolutely. Our research shows that our digital marketing methods are an excellent investment for HVAC companies, especially when comparing them to traditional marketing methods, such as commercials or print advertising. HVAC company owners are often surprised by the incredible results they receive with our research-based digital marketing strategies. The sooner you call, the sooner our HVAC company marketing team can get to work and set the foundation for growth. Contact Jupiter Marketing Agency today to learn more about our creative and effective marketing services for air conditioning companies.
If you'd like to hear more about the cost of your HVAC company marketing strategy, contact Jupiter Marketing Agency and speak to a representative about our digital marketing services for air conditioning companies. The cost of HVAC company marketing varies according to the services that your company needs. Each HVAC company marketing campaign is unique and developed with a fresh set of eyes. We don't take a one-size-fits-all approach to HVAC company marketing. Schedule a consultation with one of our HVAC company marketing specialists to learn more about pricing.
Our team has been working with air conditioning companies for seven-plus years and has a combined experience of more than 40 years.
Specialized Digital Marketing and Web Design Services for Air Conditioning Companies
If you own an air conditioning and heating company, you may be wondering if it's time to make your mark in the digital advertising world. Or, you may already have an HVAC digital marketing strategy that hasn't been as effective as you'd hoped. Either way, it's never too late to take advantage of dynamic digital marketing services for AC companies. Jupiter Marketing Agency can take care of all of your HVAC company marketing responsibilities and let you focus on your trade.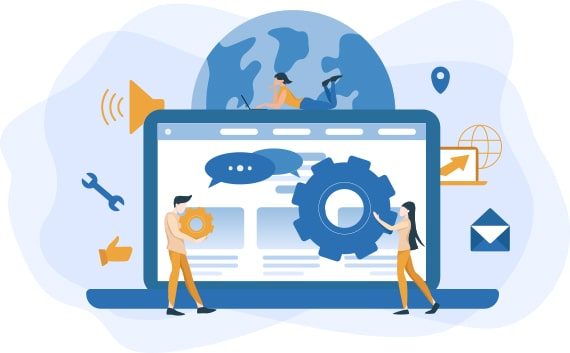 our services
full service marketing and web design agency
Digital Marketing For Air Conditioning Companies
Jupiter Marketing Agency has experience creating and executing digital marketing plans for air conditioning companies to increase customer reach and lead acquisition.
HVAC Company SEO
Local SEO for HVAC Companies
Search Engine Marketing
Ad Campaign Management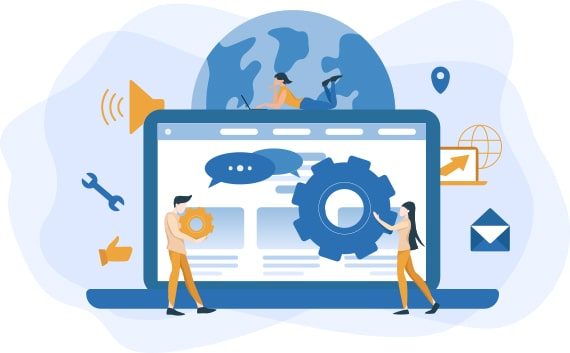 Website For HVAC Company
Jupiter Marketing Agency creates websites for air conditioning companies with the latest technologies and Google best practices.
HVAC Company Website Design & Development
Website Optimization
Website Hosting & Security
Website Management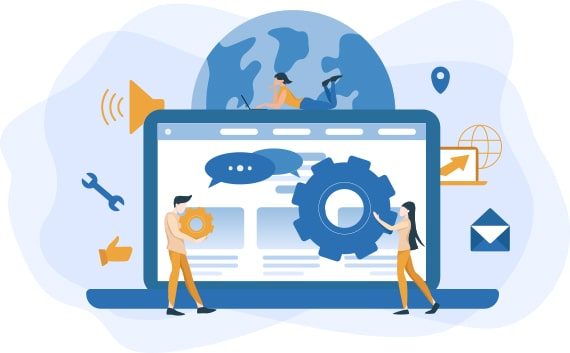 Media & Graphic Design Services
Jupiter Marketing Agency provides experienced, high-quality custom graphics and media that bring life to your copy, website, or brand.
Graphic Design
Video Production
Animations
Branding
About us
At Jupiter Marketing Agency, we pride ourselves on being an experienced, reliable, and honest digital marketing company that has produced tangible results for businesses across the United States. Our expertise extends to designing and executing custom digital marketing plans for top lawyers, doctors, dentists, and other service-based businesses, helping them enhance their online presence and achieve their marketing goals.
As a result-driven agency, we don't just talk—we deliver. Our commitment to excellence and our dedication to our clients' success have earned us a reputation as a trusted partner for businesses looking to elevate their digital marketing strategies. With a focus on innovative and personalized solutions, we work closely with each of our clients to create and implement marketing plans that align with their unique needs and objectives.
At Jupiter Marketing Agency, we are passionate about helping our clients grow and thrive in the digital world. If you are seeking a digital agency that delivers results and is invested in your success, contact us today to get a free proposal and embark on a transformative journey with us.
Explore More
Discovery
We use proprietary methods to dig deep into your business
Strategic Planning
This is where we create a custom master marketing plan
Execution
Our marketing experts get to work day in and day out

Measurement
We take time to evaluate the results and make adjustments
check out our results
Trusted as top digital marketing company for lawyers, dentists, doctors
latest articles
fresh content to grow your business
Before hiring an SEO expert consider these top 10 questions recommended by Google.
Everything Lawyers and Law Firms need to know about Google Local Services Ads.
E-A-T stands for Expertise, Authoritativeness, and Trustworthiness and comes from the Google's Search Quality Rater guidelines
Everything You Need to Know About HVAC Company Marketing
SEO stands for Search Engine Optimization, and it's vital to the growth of an HVAC company. Simply put, SEO involves taking your website and optimizing it, so it becomes more visible and ranks higher on a search engine results page (SERP). For instance, if someone searches on Google for an "HVAC Company near me," your HVAC company's website can appear closer to the top of that results page with effective SEO techniques. SEO can bring more traffic to your website, turn passive visitors into actual customers, boost your brand, and help you become an authority on air conditioning and heating services in your local area. Contact Jupiter Marketing Agency today to learn more about SEO and how it can help your HVAC company marketing campaign.
When searching for HVAC company marketing, look no further than Jupiter Marketing Agency. We know how to implement the elements that make an air conditioning company thrive because we have experience working with owners of this trade. Our digital marketing services for HVAC companies involve:
Analyzing your current marketing strategies

Identifying your local target audience 

Examining your competitors' marketing tactics 

Optimizing your website

Helping you rank higher on search engine results pages

Building your social media profile

Boosting your brand
Reach your HVAC company marketing goals faster with Jupiter Marketing Agency.