Law Firm Marketing
Digital Marketing Services for Solo Lawyers and Small Law Firms
Contact Us
Why Choose Us
Full-Service law firm digital marketing and web design agency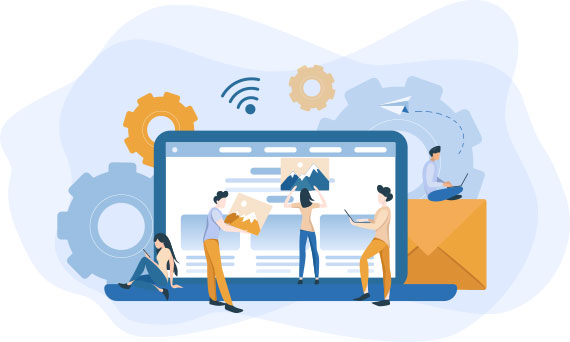 A legal marketing firm is a marketing agency providing digital marketing services like search engine optimization, local SEO, website design, and development amongst other services specialized for attorneys and law firms.
Jupiter Marketing Agency can show you real case results where Solo Lawyers and Small Law Firms have increased their online visibility in Google by 50% and online leads by 260% in less than one year.
Our team has been working with Solo Lawyers and Small Law Firms nationwide for five-plus years and has a combined experience of more than 40 years.
Yes, Jupiter Marketing Agency has a proven law firm marketing model that has benefited attorneys nationwide. Contact Jupiter Marketing Agency today to schedule a strategy meeting to learn how you can grow your law firm.
What makes Jupiter Marketing Agency different is:
Our personalized services
We treat your law firm as our own
Our entire team is available at all times including weekends and after hours
We work tirelessly to achieve real results
Specialized Digital Marketing for Solo Lawyers and Small Law Firms
Now more than ever, law firms can utilize the power of digital marketing to reach prospective clients. Solo lawyers, small law firms, and large practices can all benefit from the new digital marketing strategies specifically designed for lawyers. Contact law firm marketing company Jupiter Marketing Agency today to speak to a specialist about your law firm marketing needs, rank higher than your competitors, and get more calls and clients.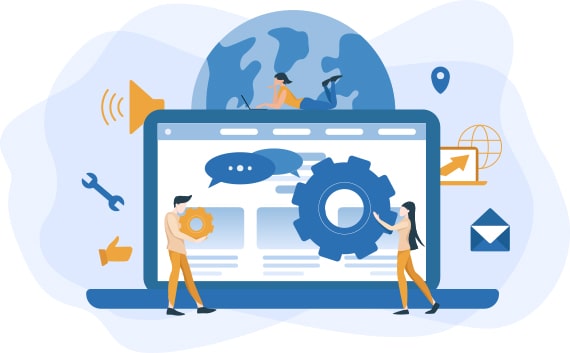 our services
full service marketing and web design agency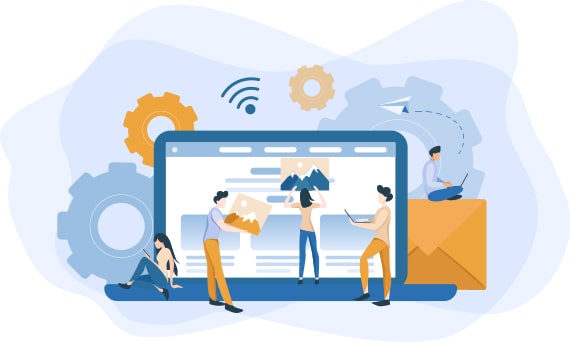 Digital Marketing For Law Firms
We create strategic digital marketing plans utilizing the latest digital marketing services and strategies available.
Law Firm SEO
Local SEO for Law Firms
Search Engine Marketing
Ad Campaign Management for Law Firms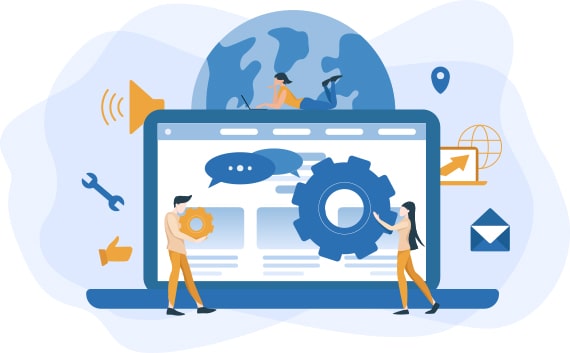 Website For Law Firms
We create custom web experiences that are fast, produce results and utilize website optimizations and best practices to meet the latest trends.
Law Firm Website Design & Development
Website Optimization
Website Hosting & Security
Website Management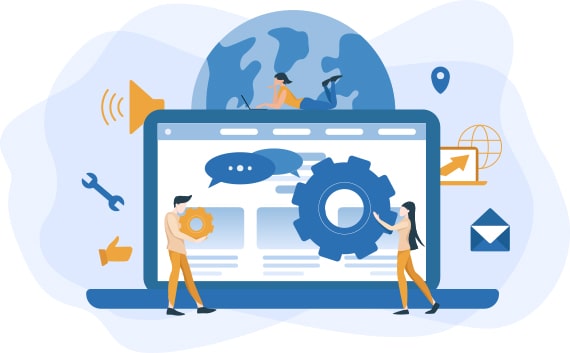 Media & Graphics for Law Firms
Our experienced content team creates high-quality custom graphics and media that bring life to your copy, website, or brand.
Law Firm Graphic Design
Video Production
Animations
Branding
About us
At Jupiter Marketing Agency, we pride ourselves on being an experienced, reliable, and honest digital marketing company that has produced tangible results for businesses across the United States. Our expertise extends to designing and executing custom digital marketing plans for top lawyers, doctors, dentists, and other service-based businesses, helping them enhance their online presence and achieve their marketing goals.
As a result-driven agency, we don't just talk—we deliver. Our commitment to excellence and our dedication to our clients' success have earned us a reputation as a trusted partner for businesses looking to elevate their digital marketing strategies. With a focus on innovative and personalized solutions, we work closely with each of our clients to create and implement marketing plans that align with their unique needs and objectives.
At Jupiter Marketing Agency, we are passionate about helping our clients grow and thrive in the digital world. If you are seeking a digital agency that delivers results and is invested in your success, contact us today to get a free proposal and embark on a transformative journey with us.
Explore More

Discovery
We use proprietary methods to dig deep into your business

Strategic Planning
This is where we create a custom master marketing plan

Execution
Our marketing experts get to work day in and day out

Measurement
We take time to evaluate the results and make adjustments

check out our results
Trusted as top digital marketing company for lawyers, dentists, doctors
latest articles
fresh content to grow your business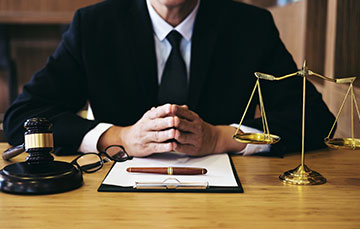 Everything Lawyers and Law Firms need to know about Google Local Services Ads.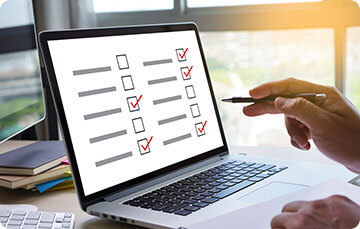 E-A-T stands for Expertise, Authoritativeness, and Trustworthiness and comes from the Google's Search Quality Rater guidelines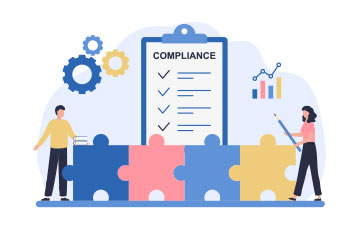 If you're ready to promote your solo law practice or law firm, you must know how to follow state bar compliance in online marketing.
FREQUENTLY ASKED QUESTIONS
COMMONLY ASKED QUESTIONS ABOUT LAW FIRM MARKETING
We provide comprehensive digital marketing plans for law firms, and if you're wondering what that means, you've come to the right place. Below are some key questions and answers that can help shed some light on how Jupiter Marketing Agency can improve your business through law firm marketing.
Working with a law firm digital marketing agency is critical for a few key reasons:
Remove Marketing Tasks From Your Hands –

Working with our law firm specialists removes major marketing tasks from the hands of lawyers and places them in ours. When your caseload is full, and you've got a team to run, keeping up with social media tasks, web design management or digital advertising shouldn't be on your to-do list.
Utilize the Most Advanced Law Firm Marketing Methods –

Our law firm marketing services include the most updated and advanced strategies available. Our team is constantly researching new digital marketing tools and practices to keep our clients in the front row of online advertising. 
Gather Valuable Marketing Data –

We directly collect valuable data and statistics on how well your marketing campaign is working and what needs to be improved through each law firm's marketing method.  
Get More Clients, Higher Revenue –

Most importantly, using our law firm marketing services allows your law firm to grow and develop. We help you tap into your local community and target your ideal audience. Instead of casting a big net, we use specialized methods to seek out prospective clients that are most likely to use your legal services. 
Contact Jupiter Marketing Agency today to speak with a representative about the many other reasons it's important to work with an established law firm marketing agency.  
The majority of the population spends time on some social media platform each day. If you're not using that to your advantage, you're missing out on some major marketing benefits for your law firm. We include social media management into our law firm marketing methods because the benefits are hugely significant.
Social media helps to boost brand awareness, increase your law firm's online visibility, and improve inbound traffic. It's also an incredible way to gain insight into your local community. Social media helps law firms directly communicate with potential clients in your area, which builds trust and credibility. If you want your law firm to become a local household name, it's time to get your social media profile up and running.
Law firm SEO (search engine optimization) is a marketing strategy that involves implementing new techniques to optimize search engine results. If your law firm is not performing well in Google search engine rankings, you can benefit from law firm SEO. We can help you attract more organic traffic to your law firm's website by executing many of our successful SEO methods.
SEO strategies include things like improving the user experience, refreshing your content, increasing loading speed, and removing bad links or images. Jupiter Marketing Agency has a robust toolbox filled with SEO strategies and methods specifically designed for law firm marketing. To learn more about law firm SEO, contact us today.
Jupiter Marketing Agency is ready to be your new law firm marketing agency. We develop marketing strategies for criminal lawyers, family lawyers, divorce lawyers, real estate lawyers, and many more. We have extensive experience in law firm marketing and can help you build a digital marketing powerhouse that outshines your competitors. Call Jupiter Marketing Agency today if you're ready to speak with a law firm marketing manager that can help your practice expand.